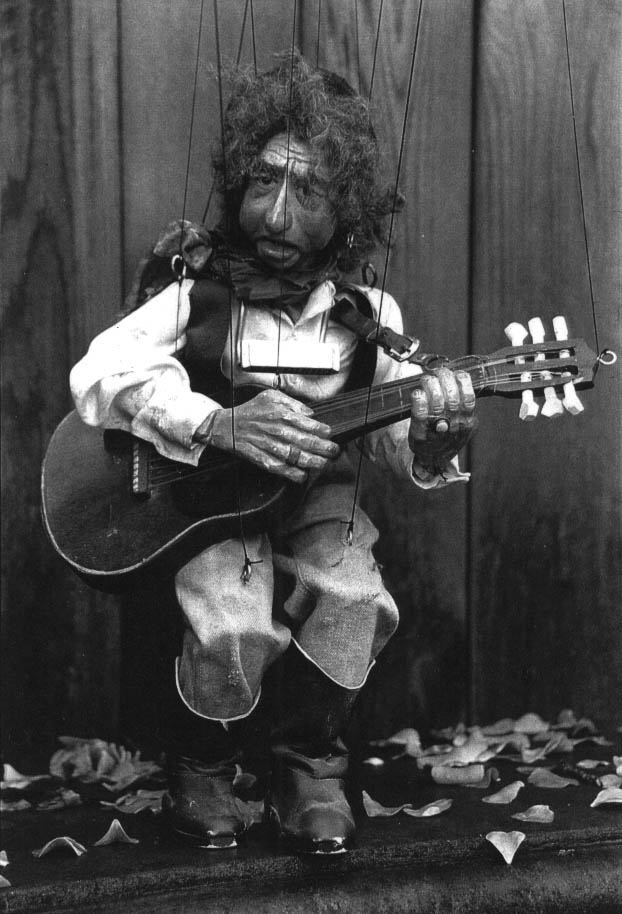 go bob!
now that i've had a week to dig on "modern times," i can safely say that my favorites thus far are "thunder on the mountain," "spirit on the water," "rollin' and tumblin'," "someday baby," and "beyond the horizon." it's also fun to sing along with the way he says "MEEEEEEE" in "someday baby."
yes, i love this album and have been listening to it pretty much exclusively for the past week-plus. i can't wait to see these songs live in november!
in other news...
the killers sent me a myspace friend request
. i find that SO ODD. famous people don't usually try to friend stupid schmoes like me, do they? hmm. maybe they are blown away by how totally cool i am...?
no, i'm quite sure that's not it.
another one of my myspace friends,
jeffrey from project runway
, is totally rockin' the house, man! i am really pulling for this guy. most everybody thinks he's a total a-hole, but i don't. he's just real and honest and doesn't give a crap what those other saps think. and he's hot.
his yellow plaid couture dress last night was really cool.
i can't wait for next week, because Ice Queen Laura apparently has a breakdown and cries. but, she's pregnant, so that probably explains it.
the trailer mash.
fun!
why oh why can't we have game shows like this in the U.S.?!